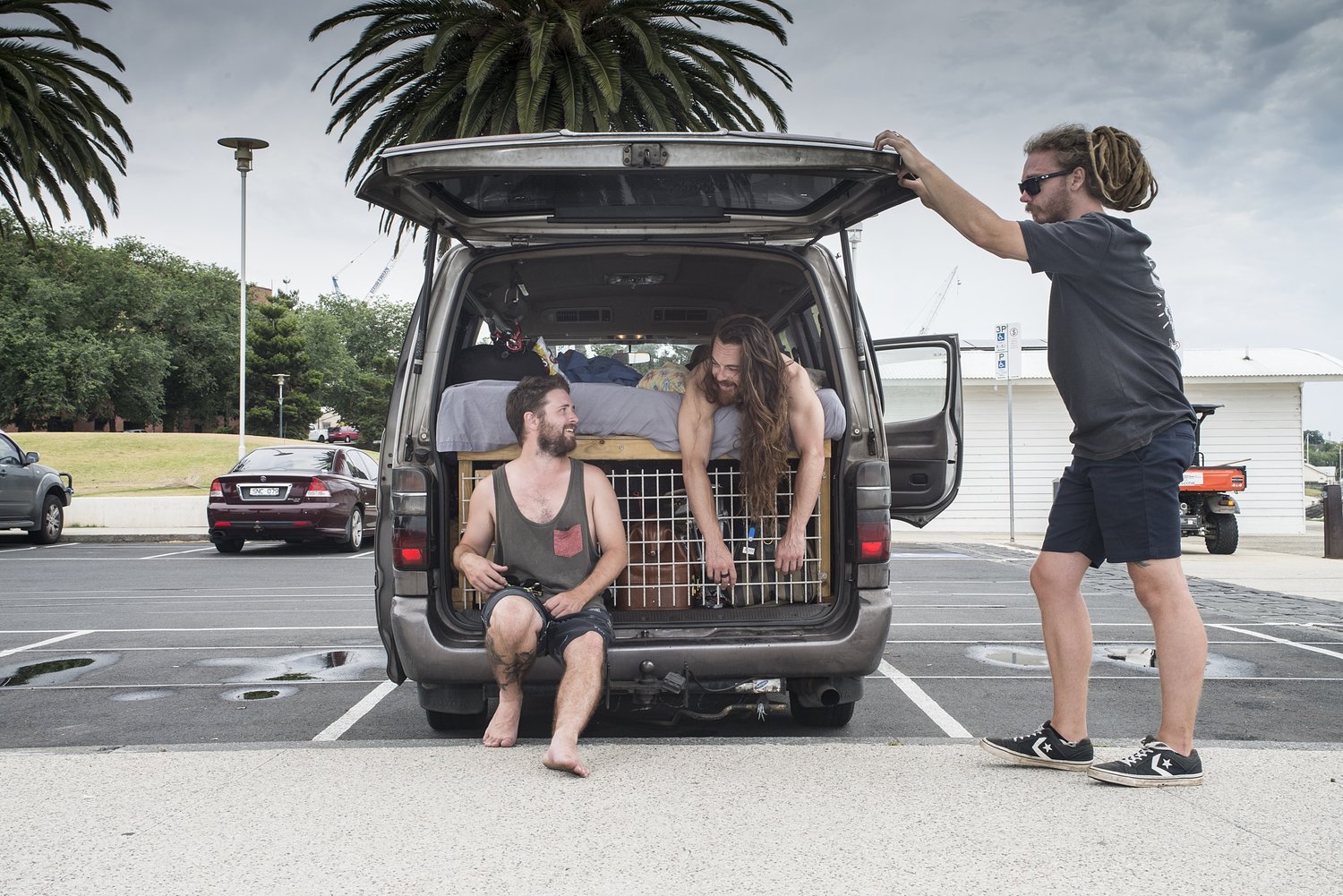 There once was a man from down under...
"The blues are the roots and everything else is the fruits". – Willie Dixon.
These are words that Dane Overton lives by. Born and bred in the small coastal village of Gerringong on the South East coast of Australia, a town renowned for its pristine beaches and ideal surf, Dane was raised on a steady diet of The Rolling Stones, Nirvana and Led Zeppelin.
Dane Overton has forged a name for himself with his hearty blend of blues and roots music that burns in the soul; songs that bleed with the soulful yawl of Tom Waits, the honesty and conviction of Son House and the Delta Blues and the joy and warmth of The John Butler Trio.
A slew of recent touring, including supporting slots for Phil Jamison of iconic Australian rock act Grinspoon and Kim Churchill, oft considered part of the new guard in roots music down under, has afforded new and diverse audiences across Australia an opportunity to familiarise themselves with Overton's dirty, tobacco stained brand of blues and roots music. On top of national touring, Dane has also toured internationally, including Europe, Singapore and Cuba.
Now with his band 'The Joy Williams band" Danes sound is stronger, louder and more powerful than ever before, giving him the opportunity to not only play his unique type of blues, but open up new avenues of songwriting.
Booking/Hire Agreement
Please note that cancellations made by a venue or booking agent within 3 month of a Dane Overton or Dane Overton and the Joy Williams Band performance will incur a 50% fee of agreed performance price.
Shows Cancelled within one month of a performance will incur a 100% fee.
*Double bookings will incur a 100% percent fee.
*All payments to be made within 7-14 days after performance unless previously discussed with Dane Overton prior to performance date.
By Booking Dane Overton or Dane Overton and the Joy Williams Band you hereby agree to the above agreement.
Dane Overton will use discretion when applying these terms and conditions